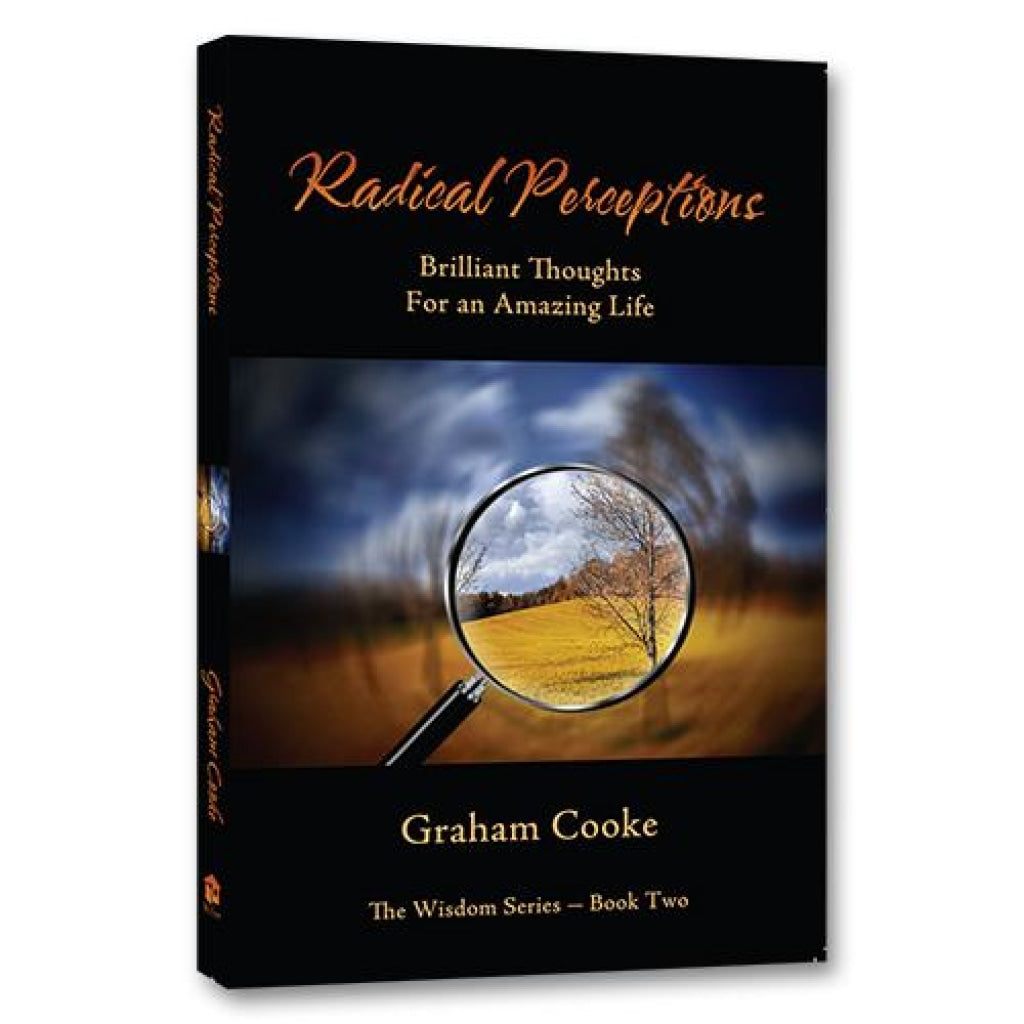 Radical Perceptions
Book 2 of The Wisdom Series offers 52 concise phrases, essays and quotes that will help you cultivate a mindset and lifestyle of peace and rest.
ABOUT
Life runs at us headlong and busy, frantic with chores, tasks, and plans. But in the midst of life's chaos, our relationship with the Lord is a peaceful oasis filled with delight. In the second book of The Wisdom Series, Radical Perceptions, you'll find 52 phrases, quotes, and essays packed with wisdom that will help you cultivate a space of loving conversation and quiet time with the Father. 
Published in 2011.
ISBN: 9781934771228
MEET GRAHAM COOKE
Author to more than 20 books & a speaker on more than several thousand stages over the past 40 years, Graham is a breath of fresh air to anyone wanting to know who God really is & how to do daily life with Him. In his message, you'll find a consistent affinity for the nature of God & a love for introducing people to a God far more good than most modern Evangelical thought gives Him credit for. Originally from Manchester, England, Graham now lives in Santa Barbara, California with his wife, Theresa.