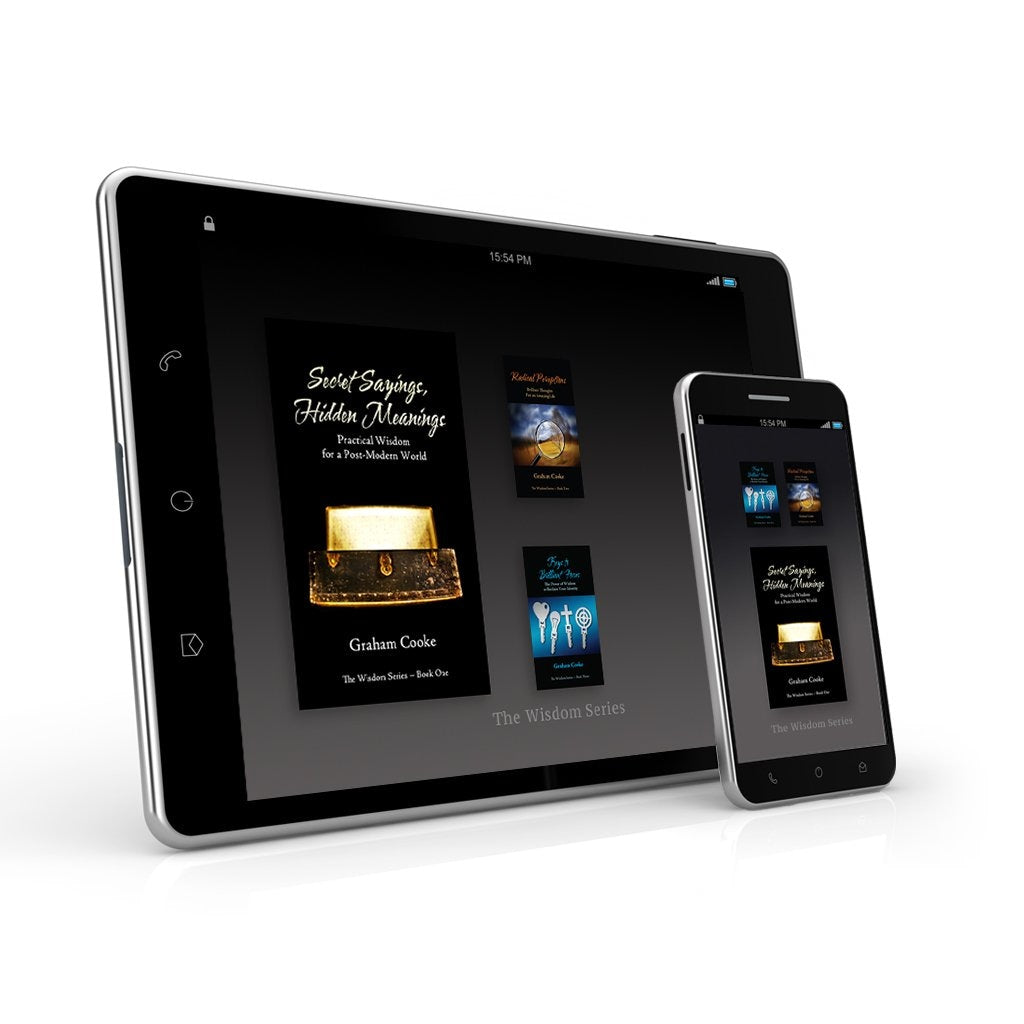 The Wisdom Series
A 3-book series by Graham Cooke that provides a multitude of inspiration and encouraging aphorisms to take with you through your day.
ABOUT
Busyness is something that plagues many of us. Whether you're busy with family schedules and activities or traveling constantly for work, it can be hard to make time for meditation and devotion. This was the entire idea behind creating The Wisdom Series. Each of these three books, Secret Sayings, Hidden Meanings, Radical Perceptions, and Keys to Brilliant Focus, contains 52 brief but thought-provoking quotes, essays, and phrases that will expand your experience of the Kingdom no matter where you are. These books not only give the reader space to record their thoughts and feelings, but the pages also include in-depth revelation and an aphorism written by Graham Cooke for each week of the year.
You can also preview Book 2:
Radical Perceptions
and Book 3:
Keys to Brilliant Focus
.
Read an article inspired by this resource
here.
MEET GRAHAM COOKE
Author to more than 20 books & a speaker on more than several thousand stages over the past 40 years, Graham is a breath of fresh air to anyone wanting to know who God really is & how to do daily life with Him. In his message, you'll find a consistent affinity for the nature of God & a love for introducing people to a God far more good than most modern Evangelical thought gives Him credit for. Originally from Manchester, England, Graham now lives in Santa Barbara, California with his wife, Theresa.