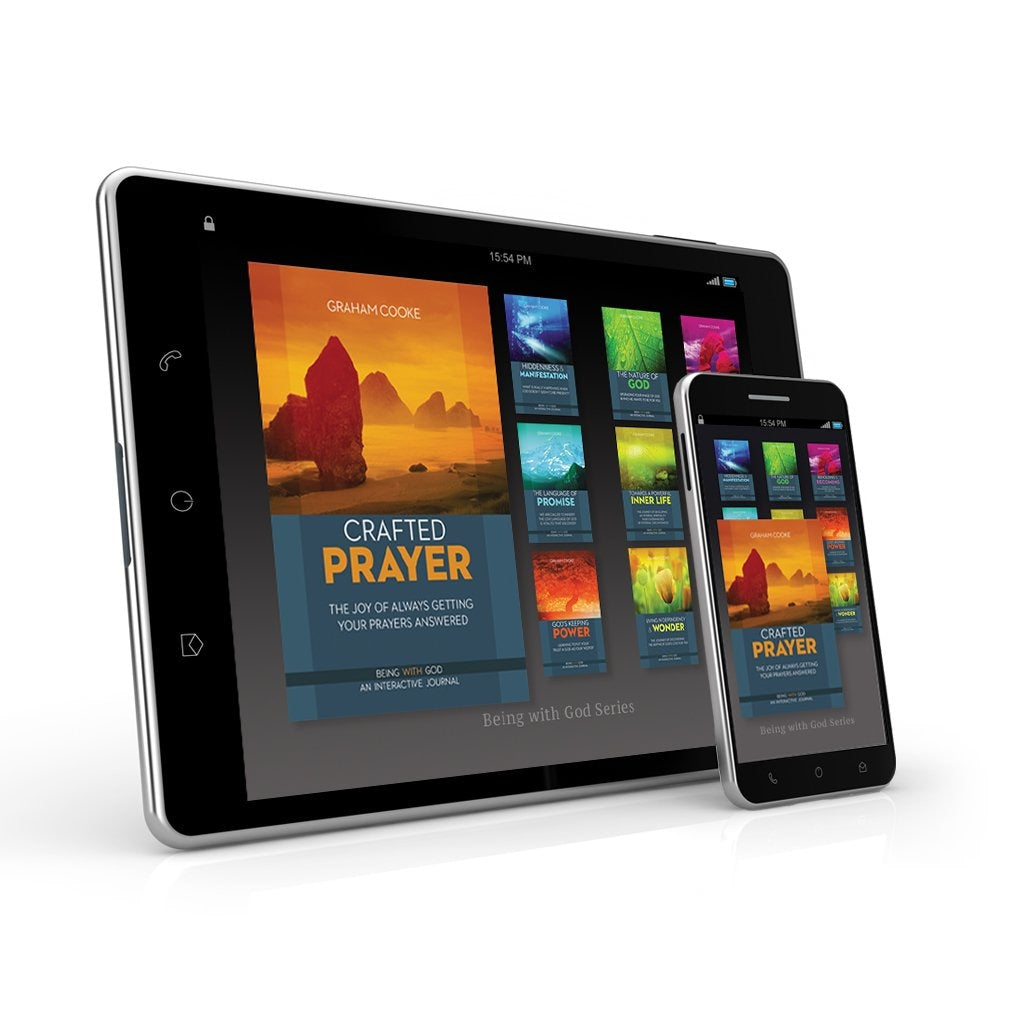 The Being with God Series
This 8-book collection from Graham Cooke will help you through the lifelong process of understanding the depth of God's love and kindness.
ABOUT
Understanding the depth of God's love and kindness is a lifelong process. He reveals Himself to us differently as we journey through life. Whether He's manifesting Himself before you in a moment of need or revealing His intentions to you through a season of quietness, there's always something new to discover about the Kingdom. With The Being with God series, you can unearth so many new truths about life in the Spirit. Each book is a powerful, deeply personal resource for any stage of your spiritual journey. Whether you or someone you know needs to truly experience the majesty of God or understand the language of Heaven, this series offers small but impactful revelation on a wide variety of devotional topics. 
The series includes:

You can also download a free preview from each other book in the series, including: Hiddenness & Manifestation, The Nature of God, Beholding & Becoming, The Language of Promise, Towards a Powerful Inner Life, God's Keeping Power, and Living in Dependency & Wonder.
MEET GRAHAM COOKE
Author to more than 20 books & a speaker on more than several thousand stages over the past 40 years, Graham is a breath of fresh air to anyone wanting to know who God really is & how to do daily life with Him. In his message, you'll find a consistent affinity for the nature of God & a love for introducing people to a God far more good than most modern Evangelical thought gives Him credit for. Originally from Manchester, England, Graham now lives in Santa Barbara, California with his wife, Theresa.