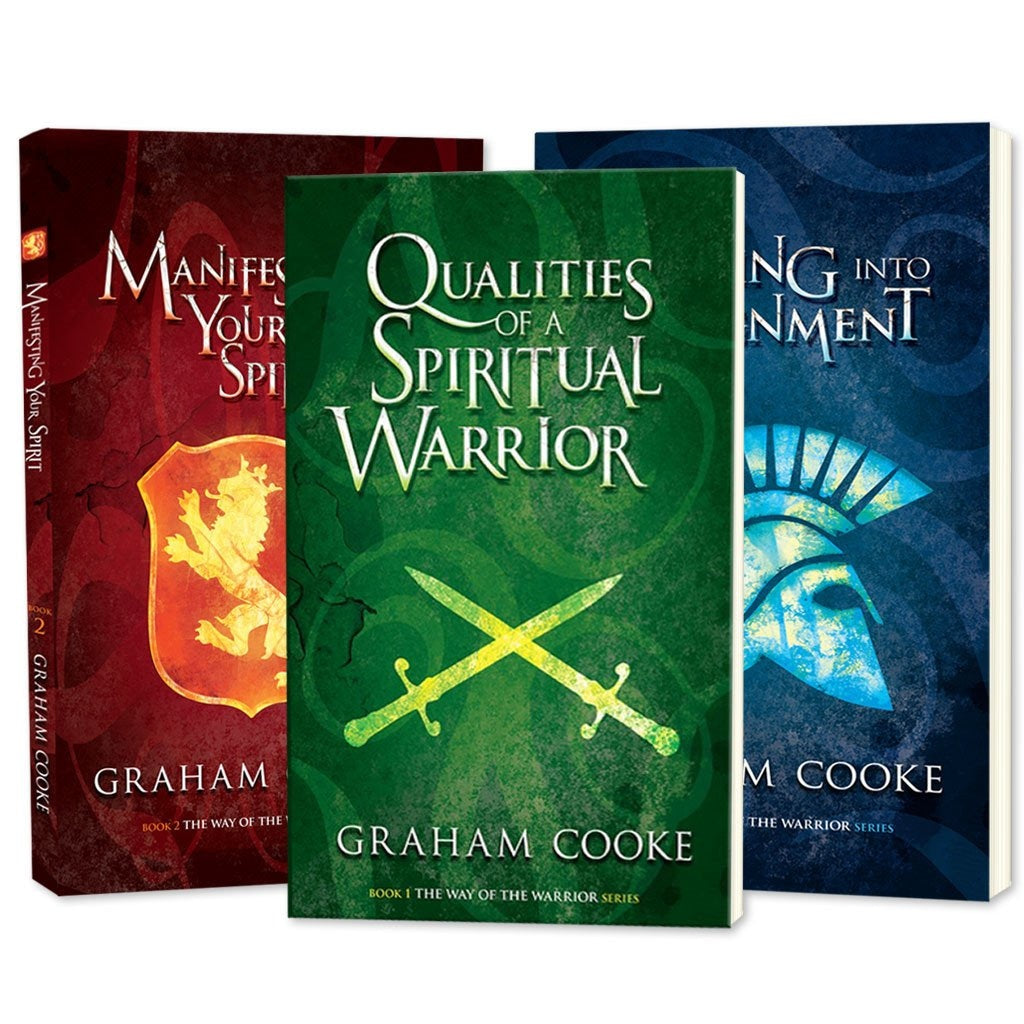 The Way of the Warrior Series
A 3-book series by Graham Cooke that will help you develop the focus and peace of a spiritual warrior in constant alignment with God's intention.
ABOUT
What is the reality of the enemy in your life? How often do you feel overtaken by the circumstances surrounding you, giving in to negativity or bitterness? The idea of being a warrior is that you are always prepared for the battle against negativity, anxiety and stress. In The Way of the Warrior series, Graham writes about how to combat the enemy by being captivated by majesty. Warriors know peace in its truest form. They are able to demoralize the enemy with their joy, discourage him with their faith and depress him with their endurance. Warriors have a deep understanding of the favor and grace of the Father in all of life's situations.
This three-part series, including Qualities of a Spiritual Warrior, Manifesting Your Spirit, and Coming into Alignment, covers important cornerstones of spiritual warfare and will help you align your focus through activations and guided questions. With the teachings in The Way of the Warrior Series, you'll always be fresh for the fight.
You can preview the other two books in the series as well — Book 2: Manifesting Your Spirit, and Book 3: Coming into Alignment.
MEET GRAHAM COOKE
Author to more than 20 books & a speaker on more than several thousand stages over the past 40 years, Graham is a breath of fresh air to anyone wanting to know who God really is & how to do daily life with Him. In his message, you'll find a consistent affinity for the nature of God & a love for introducing people to a God far more good than most modern Evangelical thought gives Him credit for. Originally from Manchester, England, Graham now lives in Santa Barbara, California with his wife, Theresa.